As enterprises strive to balance their sustainability targets and a limited financial budget with the technology requirements of the business, an increasing number of CIOs are taking a circular approach to IT procurement.
Our 'take, make, dispose' culture has had a substantial impact on our environment. Our regular upgrade cycles have contributed to a global e-waste crisis, fuelled by the ITAD myths that our redundant IT assets hold no value or further functionality.
As the majority of greenhouse gas emissions of new devices can be attributed to manufacture and transportation, the refurbishment of an asset will reduce its lifetime emissions by 75%; or 225kg CO2e, on average. Choosing reconditioned models can certainly help any organisation reach their ESG goals, but it is no longer just an ethical decision. When it comes to a cost-benefit analysis of refurbished business technology, are frequent, expensive upgrades really necessary?
Whilst the manufacturers and retailers attempt to entice us year-round with deals on the latest tech, any offer is beaten substantially by the cost-savings of remarketed devices. As the vast majority of components can be upgraded, renewed equipment can return an asset to an almost 'as new' condition, or even surpass the original specification.
Although this is known, many organisations continue to pay more for the reassurance of buying brand-new. Uncertainty around device reliability and overall condition remain the biggest barriers to adopting a refurbished IT strategy, despite the implementation of a grading system across the electronics resale industry to reassure purchasers.
When it comes to the different grades of refurbished laptops, it is easy to determine which device is rated higher with most vendors operating this 'A, B, C' grading system. However, what do the refurbished grades mean and what criteria are used within these classifications? What can you expect when buying a reconditioned device?
What are the different grades of refurbished devices?
Grading is intended to give buyers confidence and help them to make an informed choice. They provide information about the overall condition of equipment, including scuffs, scratches and any existing damage; whilst the extent of the general wear and tear influences the value. However, this only relates to the cosmetic condition of the device and many resellers do not grade the underside.
Grade-A
As you would expect, a grade-A laptop will be in excellent condition and has only had very minimal use. However, there still may be very light cosmetic marks or scratches on the housing, keys or mouse, but these should be barely noticeable. The screen will have no marks, scratches, chips, discolouration, dark spots or dead pixels.
Grade-B
The body of a grade-B laptop will show visible signs of use. It is likely to have scratches to the device body or casing, it may be missing rubber feet and will show heavier use of the keyboard and mouse.
Whilst the screen may have very light marks or scratches, this grade should not have any defects, such as dead pixels or cracks. Any light blemishes will not be visible when the machine is turned on, and this should not interfere with use in any way.  
Grade-C
Whilst some third-party vendors offer grade-D devices that are solely for parts or spares, the lowest grade the majority of remarketing platforms offer is grade-C. This will show moderate to heavy signs of wear from its previous use – this may mean that there are excessive scratches, dents, dings, chips to the casing or rubber feet missing. Whilst the machine itself is in full working order, it's likely to have visible damage and deeper scratches. The screen may also include some noticeable marks or scratches.
 Premium upgrades.
Some leading resale providers offer an additional premium upgrade service whereby the casing, keyboard, mouse trackpad and even the screen are replaced so the external appearance of the machine is as good as new.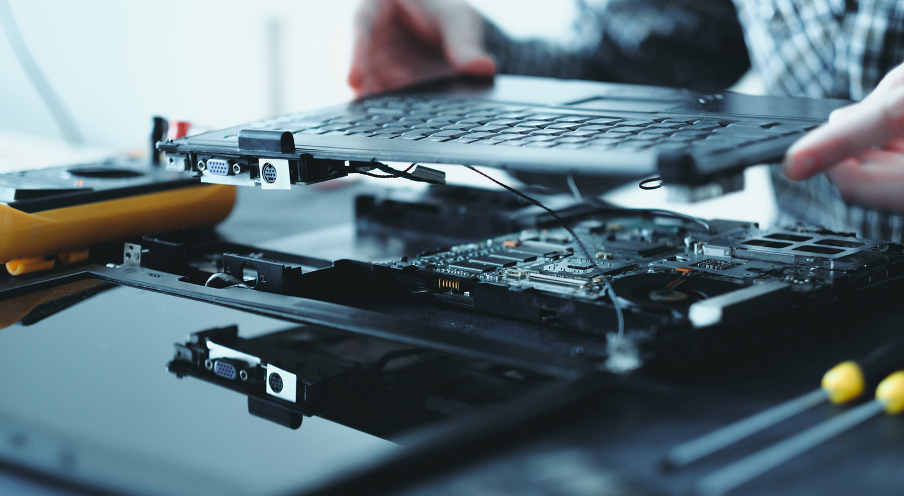 Key considerations when buying refurbished technology.

History.

The word 'refurbished' no longer means it was broken and has been repaired. Most reconditioned devices come from large corporate enterprises or the public sector. Assets may have come to the end of their business lease or have entered the second-hand market having been marked as end-of-life IT assets during a regular upgrade cycle.
If processed through IT asset disposal companies, organisations often choose a more sustainable approach. Rather than destroying devices with a substantial amount of lifetime value remaining in the machine, they can opt to sell redundant IT assets so these can be upgraded and re-enter the marketplace. Whether buying individually or in bulk, businesses procuring renovated devices through professional data erasure services are guaranteed that the correct WEEE and data compliance procedures have been followed. Alternatively, businesses can choose to upgrade and redeploy their own devices internally, saving substantial procurement costs.
However, purchasing from a third party on platforms such as Amazon Refurbished or eBay Refurbished, sellers tend to supply less detailed information and you are less likely to know the usage history. It is common for these devices to be up to 10 years old – whilst the asset may be classified as grade-A, the processor will be outdated, performance will be slow and the screen resolution poor. Whilst goods should be as described, unregulated third-party sellers are under no obligation to proactively inform you of faults or refund you if you have an issue down the line.
Warranties.
If a laptop is over two years old then it's unlikely that it will still have the original manufacturer's warranty. The warranties offered on renewed technology have helped to negate reliability concerns with most authorised refurbishers offering a minimum guarantee of 1 year. However, if purchasing from an unregulated third-party seller, warranties can be as low as 30 days. Established business resale marketplaces will offer the opportunity to extend this period, often up to three years – on average, this is between £50-60 offering great value for that additional peace of mind.
Longevity.
As the grading system only takes account of the superficial condition of the machine, it is important to ensure that any used model has the specification and compatibility to ensure its lifecycle meets your requirements.
Rather than buying what there is 'off the shelf', leading remarketing platforms offer the opportunity to customise your machine at the point of purchase to ensure you create the spec you need, such as adding a larger SSD. This saves time shopping around and is often more cost-effective.
To ensure that all essential OS security updates continue to help protect your business, it might be necessary to update the operating system within the lifetime of your purchase. It is important to note that Windows 10 laptops will only receive updates until 14 October 2025. As not all models will be compatible with the Windows 11 OS upgrade, you should check its compatibility beforehand. A certified Microsoft Authorized Refurbisher will be able to advise of future compatibility and install any necessary OS upgrades before delivery. Consumer association, Which? also have a useful, free compatibility checker, which lists common CPUs.
Data security issues.
With eye-watering penalties for organisations who fail to protect company data and meet the legal EU & UK GDPR data destruction requirements, it is vital to be able to demonstrate an Therefore, it is a significant risk to overlook the importance of data destruction when it comes to selling redundant IT equipment. Your ITAD partner could provide a complete service including thorough testing by expert engineers. Circular, environmentally friendly ITAD services operate their own recommerce online stores. Preventing future data governance issues and guaranteeing your compliance, secure data erasure is documented with an IT asset disposal accreditation certificate, one supplied for each resale asset. This certification also demonstrates to any buyer that the correct legal compliance procedures have been followed.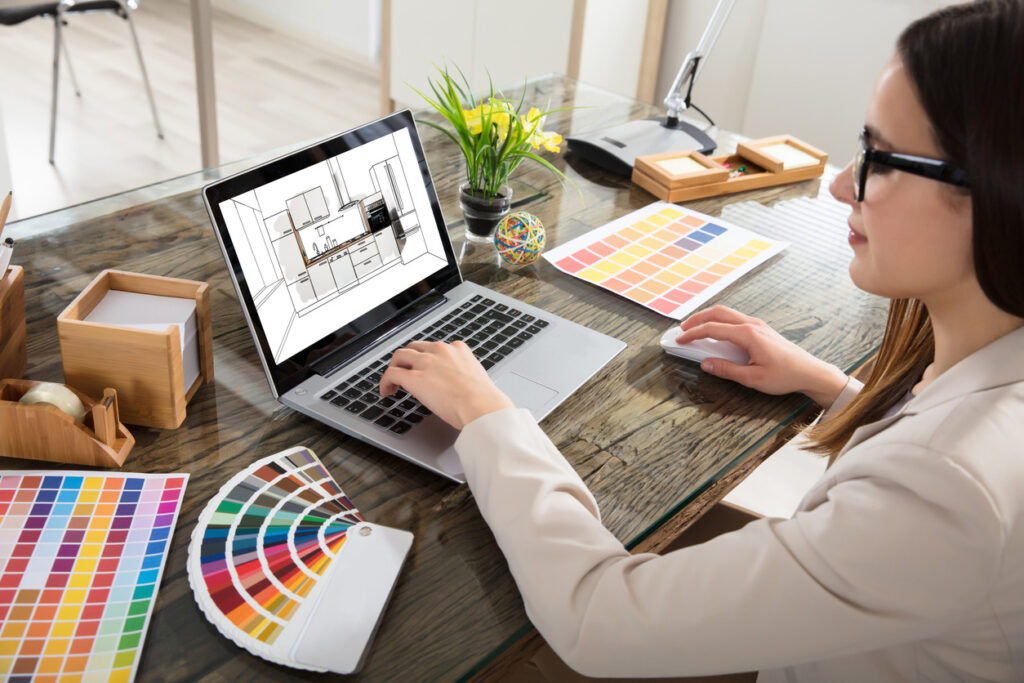 Whilst many factors affect the lifecycle of a device, upgrades can
double an individual asset's lifespan.
 Business News Daily.
Reconditioned technology provides the UKs organisations with a highly cost-efficient way to obtain the resources required for business growth, but in a sustainable manner.
The resale marketplace can appear to be a bit of a minefield with a plethora of refurbished tech websites appearing, so it is essential to find a reliable, credible vendor who you can trust with a clear criteria for their grading system. Industry standards, accreditations and also customer reviews on independent platforms, such as TrustPilot can help during your search for a resale supplier.
Manufacturers or authorised retailer refurbishment will provide greater buyer confidence and security through a 14-day money-back guarantee and a minimum 1-year warranty with many offering extensions. Unfortunately, seller-refurbished devices offered by third-party sellers are unlikely to offer the same assurances. However, by purchasing through circular-minded, manufacturers or IT asset disposition services with their own resale platforms, you guarantee your data protection compliance and prevent future data governance issues, whilst meeting the needs of your organisation.
tier1 Group takes a fully circular approach to our , secure IT asset disposal services and technology recommerce online stores – tier1 online and tier1 business.
As a leading ITAD supplier, every one of our grade A – C recommerce assets has undergone complete data erasure using the industry-leading Blancco software. We stand behind the reliability and quality of each of our resale devices through our 14-day money-back guarantee and a 12-month warranty, as standard.
Saving you time and budget, our flexible online system allows you to customise your new machine to your exact specifications or add an additional warranty term.

We are proud to be rated as 'excellent' by our customers on Our friendly recommerce team are always happy to advise on the best solutions tailored to your needs. Contact us on 0161 777 1000 or visit www.tier1.com
---
Resources.
Which? Business News Daily, Filmar Technologies, The Renewed Store, makeuseof.com, tier1 Online, Bargain Hardware, Money Saving Expert.