71% of the world's population is governed by e-waste legislation, yet the latest figures from the UN report that globally, only 17% of our electrical and electronic devices were recycled in 2019.
At June's G7 summit, world leaders were met by Mount Recyclemore. A vast sculpture of their faces made entirely of electronic waste created to raise awareness of the issue with both politicians and the public.
Of the 196 UN member states, only 78 have e-waste laws. In 2019, up to 10 million tonnes (mT) was exported to low-income countries to be burnt or landfilled. However, much goes undocumented. Its transportation only increases emissions further. It's a substantial issue for the environment and human health. Greenpeace and The National Commission for the Protection of Children have reported children as young as eight breaking the toxic waste by hand, with no protection.
Thankfully the European Union made a big step forward with regulation of this 'entirely avoidable environmental crisis', as experts have commented. You will often hear us talking about the WEEE regulations, which the ITAD industry is governed by. But what is WEEE and how does it affect your business operations?
WEEE explained: What is WEEE legislation? 
The Waste Electrical and Electronic Equipment regulations (WEEE) ensure that all electrical and electronic equipment is recycled or disposed of in an environmentally friendly way when it reaches end of life. It became law in the UK in July 2007 and was subsequently rolled-out across all EU member states. You will no doubt have spotted the logo of a wheelie bin with a cross through it on your qualifying devices.
The legislation places responsibility firmly at the manufacturer's door, making them accountable for collection, recycling or eco-friendly disposal of each of the 14 equipment categories. Producers, distributors and retailers must finance sustainable end of life treatment and inform consumers about recycling facilities; particularly when new, replacement equipment is purchased. Manufacturers must join a compliance scheme, which is governed by the Environment Agency throughout the UK, who gather data and report on WEEE waste.
The directive covers large appliances such as refrigerators and air conditioners, through to light bulbs and smoke detectors. You may expect things such as monitors, laptops, printers, scanners and routers to be included, but the mandate also covers keyboards, mice, cabling, wiring, landlines and even the office calculator. For the UK's businesses, one of the biggest considerations is their IT asset disposal policy for their growing pile of redundant IT assets.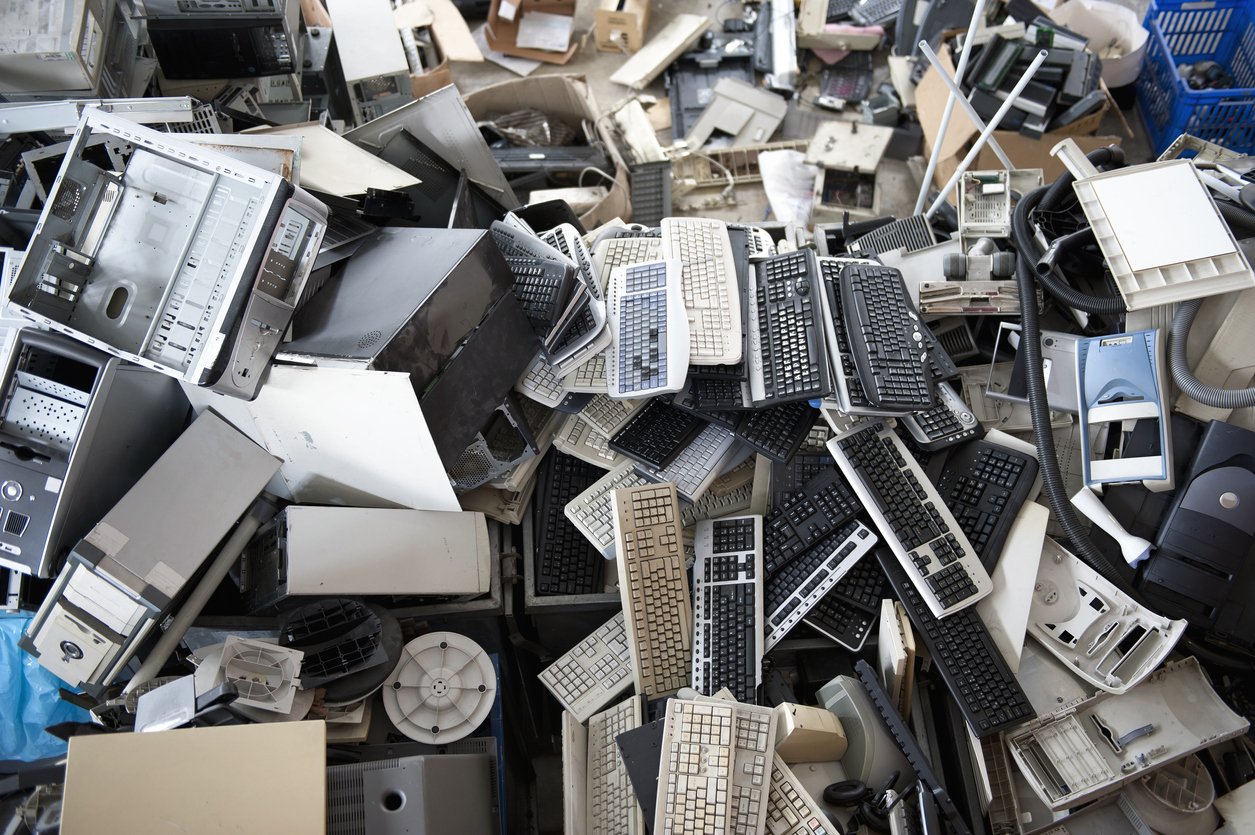 Why does WEEE legislation exist?  
When our tech is burnt or ends up in landfill, it releases dangerous toxins and poisonous metals as they break down. Chemicals leach into our soil system and our waterways – finding their way into our food chain. Circuit boards break into micro-shards, release corrosive fluids and noxious gases, if burnt. The vast numbers of batteries from the ever-increasing Internet of Things can explode in when buried. Lead, cadmium, arsenic and flame-retardant materials can all be found in landfill sites. Mercury, well-known to damage the human brain, is a big offender. It can be found in any device with a backlit-screen or with a circuit board. Whilst it was banned in 2006, much equipment is still in use. The UN University estimate that there are 50 tonnes of Mercury in undocumented e-waste, annually. The Restriction of Hazardous Substances (RoHS) legislation also seeks to increase recycling of restricted items.
"The UN predicts that e-waste will increase by 39% by 2030;
equating to 74.7 mT, annually".
The need for governmental intervention is clear. WEEE aims to reduce landfill of e-waste and the amount of new components and devices manufactured – both generate damaging emissions.
What are the legislative responsibilities for businesses?   
Ultimately the choice of sustainable or inappropriate disposal rests with the end-user. For European and UK businesses, is it vital to adhere to the regulations. Not only morally the right thing, failing to do so could result in a substantial fine of up to £5,000 if issued by the magistrates' court. For more serious breaches, the Crown Court has the power to issue unlimited fines. If data remains on devices – you may also be hit with a substantial GDPR penalty. However, WEEE can provide business growth opportunities for businesses who demonstrate their CSR.


 Take-back schemes. 
Distributors have an obligation to encourage recycling or offer take-back schemes so unwanted, outdated or broken electronics can be returned free of charge, particularly at the point-of-sale for a replacement. However, whilst retailers offer the scheme, it creates additional work for an additional cost so consumers may not be made aware what to do with their end of life IT assets.
In 2020, IBM and the National Retail Federation surveyed almost 19,000 consumers in 28 countries. They found that 77% of global consumers say that sustainability is important to them. Of those customers, 7 in 10 are willing to pay a premium for ethical brands. Tech consultancy Accenture's 2020 research supports this with 80% of consumers stating they will shop sustainably in next 5 years.
Successful businesses are recognising this, demonstrating their commitment to the circular economy with their own buy-back schemes. Samsung Recycle offers reasonable prices for old tech. When they launched the S21 smartphone, purchasers received £150 off the price of a new handset, if they traded-in a faulty handset. Undamaged handsets were even more. Whilst well-known by consumers, third-parties, such as Music Magpie, offer considerably less.
These schemes have certainly helped by offering an incentive as it is human nature to take the easiest route to disposal, rather than take items to the recycling centre or pay the council for removal.
Increasing lifetime value of assets. (LTV).
EU Circular Economy action plan seeks to expand the short life cycles of devices that are difficult or impossible to repair. This includes new equipment being designed with repair or reuse in mind; extending its lifetime value.
The 'Right to Repair' became legislation in the UK in spring 2021. Manufacturers must provide parts, repairs and support for at least 10 years. This makes it easier for businesses to redeploy older assets and maximise IT LTV. This prevents landfill but reduces CO2 emissions from the manufacturing of new devices and transportation.
Buying from sustainable tech companies is a great way to demonstrate your CSR. Focused on creating a long-lasting, eco-friendly modular technology is emerging with easily swappable parts such as the Fairphone3, an easily repairable modular smartphone.
Recycling.  
"Recycling one million laptops saves the equivalent amount of energy
used to power 3,657 U.S homes for a year".
IT assets are a complex network of pre-moulded circuit boards, hard drives, processors and memory components. They should only be salvaged and recycled by professionals that are fully trained in safe, WEEE techniques. Specialist management ensures Mercury isn't released from circuit boards, for example. Treatment facilities comply with DEFRA and the Environment Agency standards, along with WEEE regulations.
We throw money away without a second thought. We're not talking about the recoverable cost of the device alone. Our tech contains the earth's finite resources – gold, silver and platinum, amongst others. The estimated value of recoverable materials in 2019 alone was $57bn. In fact, recycling circuit boards can be more profitable than gold-ore mining. A ton of circuit boards contains between 40-800 times more gold than a ton of ore.
ITAD partners pass these savings on to their clients. Businesses can capitalise on residual payments for their redundant IT assets. Most components are still functional and can be reused in the remanufacturing process. Alternatively, an ITAD supplier can refurbish devices, software can be updated, and memory or graphics cards added… many components are replaceable.
It's also a safe way to protect your company data. Secure IT asset disposal companies offer data wiping services providing an IT asset disposal accreditation to ensure your compliance with GDPR. Your ITAD chain of custody will help you avoid any future data governance issues.
Unbelievably, some e-waste recycling firms have been found to be secretly exporting their surplus. When seeking to dispose of electrical devices responsibly, it is important to find an ITAD partner who is WEEE regulated.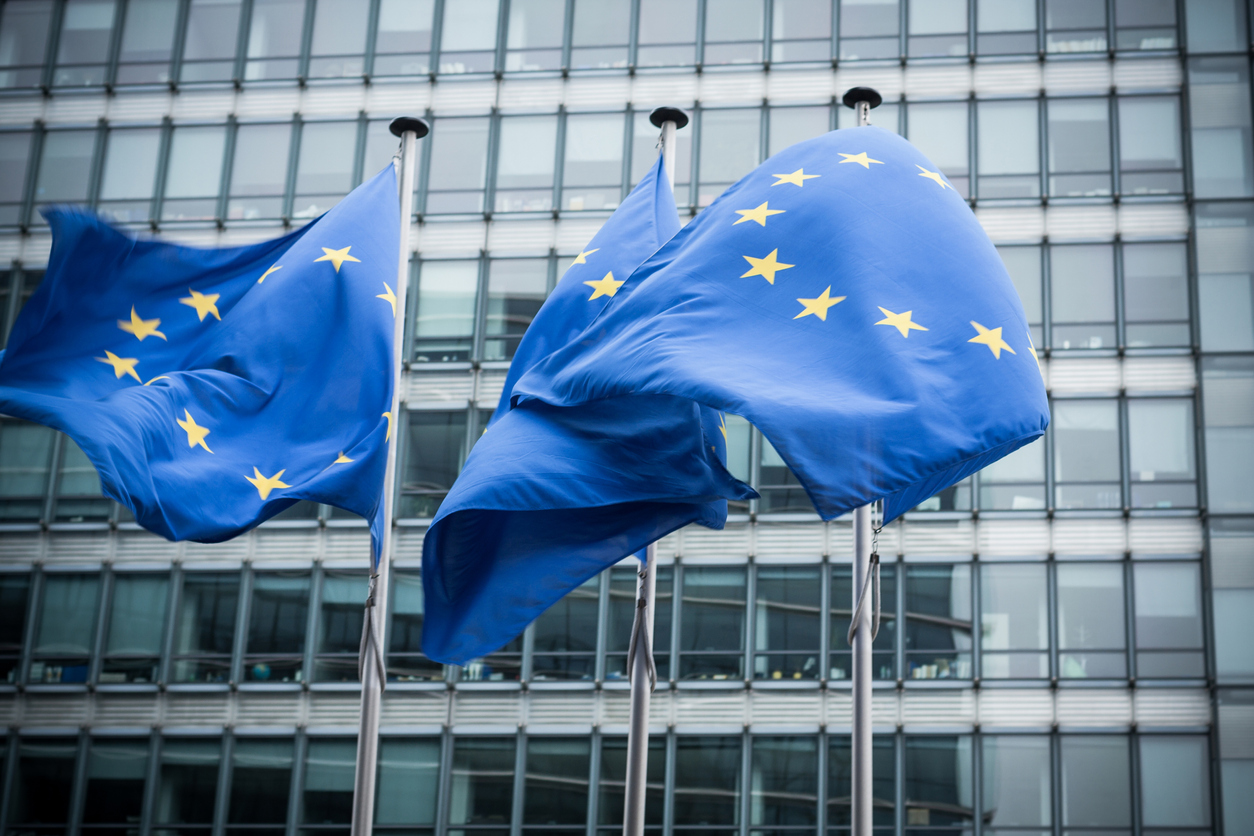 All businesses require technology in one form or another. UK businesses are legally liable for its sustainable disposal of their redundant IT equipment. However, it can also be very good for business.
CSR is top of the board meeting agenda for leading businesses. They have achieved significant growth by actively marketing their sustainable credentials to the new generation of customers who take their ethical values seriously.
Compared to other high-income nations, the EU leads the way on e-waste policy, recycling 42.5% in 2019; the U.S recycled just 9.4% – demonstrative proof that WEEE legislation is working. However, more must be done. The EU directive certainly drives change but global evolution cannot take place without unity; all businesses across the world must take responsibility for their own environmental impact.
Contact us today on 0161 777 1000 or visit tier1.com to find out more about how we can help with environmentally friendly ITAD or any of our data erasure services.

---
Resources.
Recycling Light, The Health and Safety Executive, Environment Law, United States Environmental Protection Agency, Statista.com, Fortune, UN University, United Nations, Earth911, pcmag.com, Department for Business Energy and Environmental Strategy, Earth911, The Guardian, The BBC,