How Green IT can help beat rising costs and supply issues.
Our digital devices are a central part of life, even more so in the last year. They've kept us connected and helped millions of businesses diversify their operations to stay afloat. Most would agree that our laptops, smartphones, and tablets are an essential part of our increasingly digital lives.
A series of integrated electrical circuits printed onto silicon, the semiconductor is the brain behind all micro-electronic devices. Our homes and offices are now dependent on these tiny and incredibly complex computer chips, found in a vast array of products from cars, games consoles, watches and even our toothbrushes.
Yet, the computer chip industry is in crisis as exceptional consumer demand has outstripped supply. Latest figures from tech analysts, IDC, show that the worldwide semiconductor industry grew by a huge $464 billion in 2020, increasing by 11%. Forecasts indicate 2021 will see a further 12.5% rise. Manufacturers have hiked unit prices twice in the last year and the severe shortages of chips have limited production of the devices that provide the backbone to our digital economy. This has dramatically affected business operations across the globe.

Why is there a shortage of computer chips?  
Whilst the industry was prepared for an increase in demand due to technological innovation and the growing Internet of Things, it could not have foreseen the surge in demand throughout 2020 and beyond.
At the start of the pandemic, most economists predicted a sudden fall in sales of technology and larger capital purchases as people faced an uncertain future. However, the Government restrictions saw a huge surge in demand from both businesses and personal gadget users.
Businesses urgently sought to supply remote teams with the equipment they needed to operate at home. Smartphones were ordered to replace desk phones and meetings were held on Zoom with wireless headphones-wearing attendees. Desktops gathered dust in empty offices whilst vast orders were placed for new corporate laptops with PC vendors facing component shortages as early as quarter two in 2020. Demand grew further as schools closed and parents struggled to source multiple suitable devices for remote learning. According to tech analysts, IDC, the PC market hasn't seen growth like this since 2010.
Screen time soared as leisure activities were restricted. People found they had more disposable income as restaurants closed and holidays were cancelled. Sales of games consoles, tablets, TV's, media streaming devices and smartphones grew substantially due to our changing social behaviours – as did order lead times. The latest smartphone technology compounded the shortage further as 5G enabled devices use far more chips than previous handsets.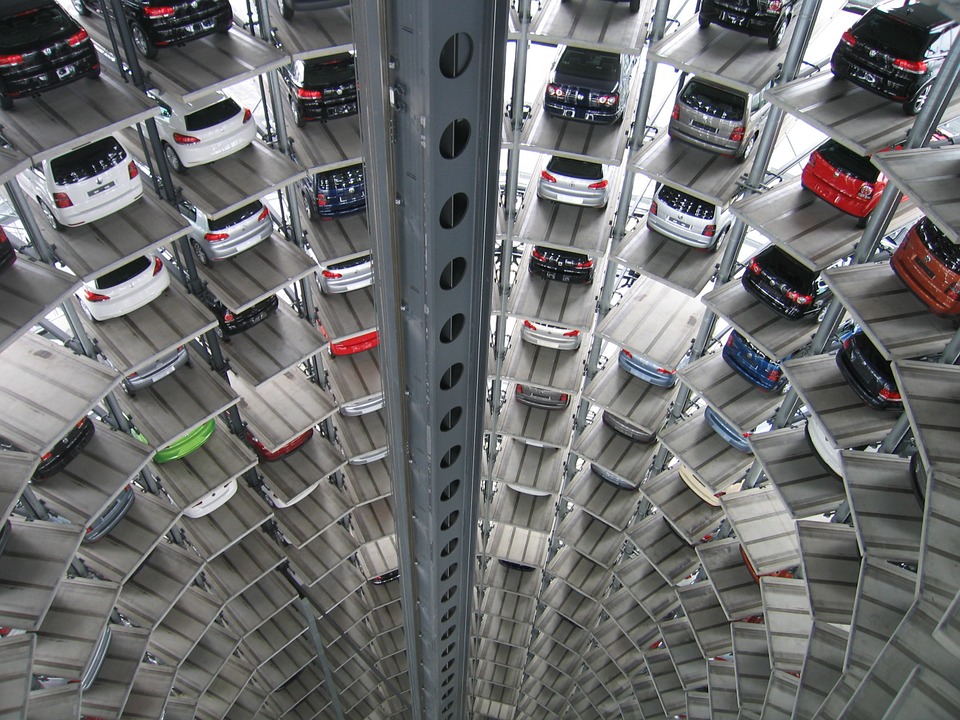 The impact on global multi-nationals.
Having recently heavily invested in technology with particular focus upon electric vehicles market, the car industry has been worst affected. Ford announced that it had cancelled shifts at two plants; the manufacturer predicts losses of between £1 – 2.5 billion. This isn't because people have stopped purchasing new cars, but overall the industry places relatively small orders for the chip producers. Volkswagen and Toyota are the biggest customers, each placing orders totalling $4 billion, annually. In addition, as dealerships closed their doors across the world, manufacturers cancelled chip orders – the two things combined put the car industry at the back of the queue and millions of vehicles in storage.
However, even the world's largest buyer of semiconductors has been adversely affected. Apple who spends $58 billion each year, were forced to delay the launch of the eagerly awaited iPhone 12. When it finally launched, there was a several week wait before consumers had the joy of powering-on for the first time.
Conversely, even Samsung, who manufacture chips themselves, ran into difficulties as long standing contracts saw them selling $56 billion of semiconductors, whilst they could only retain $36 billion for their own products. The launch of the new Galaxy Note is now delayed until 2022.
How does the shortage affect IT teams in the UK?
With little sign of abating, the ripple effect of the shortage has generated a perfect storm between supply and demand, which has surged through the global supply chain. The price rises have followed closely behind, eventually meeting the end-users, leaving businesses and individual consumers paying the price.
With limited high-end semiconductors, IT departments have left unable to upgrade data centres or vital security measures. They're unable to roll-out planned IT infrastructure upgrades or even provide a laptop or smartphone to their new employees. Not only does this affect operations but older hardware can pose a cybersecurity risk.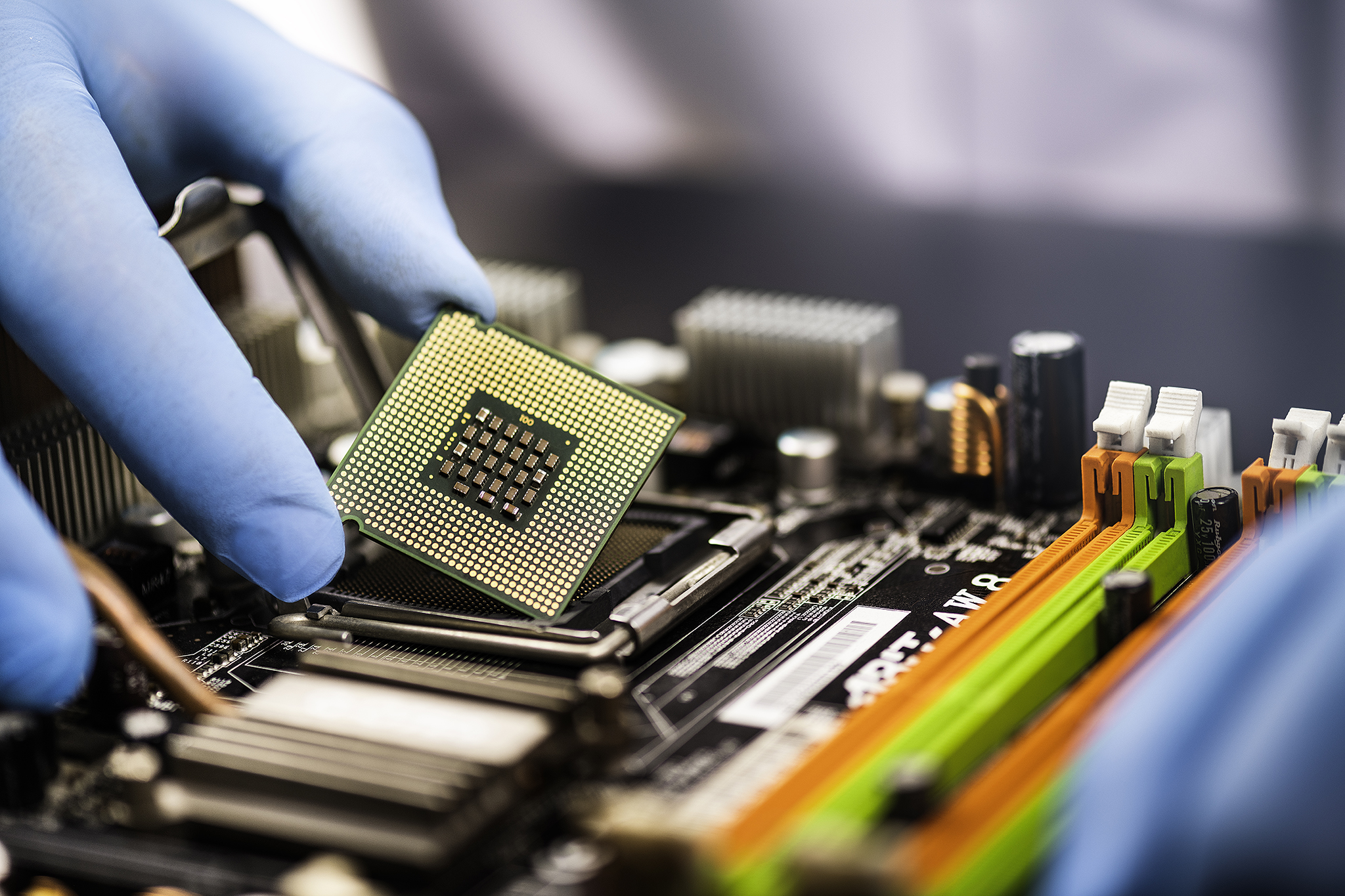 Long and short-term solutions for semiconductor shortage.
Analysts at Gartner warn that due to extended supply chains, we may not have seen the true impact of the shortage yet. Should we also see shortages in CPU and GPU markets, data management will become increasing difficult and more expensive. It is also anticipated that the production of low-margin processors will also be hit in the coming months.
Deloitte Consulting has warned shortages will affect most businesses due to the high level of data dependency to run operations, serve customers, or create new products. Although many analysts comment that the only solution is to wait for the industry to balance, there are both long and short-term solutions to the shortage.

Homegrown chip production.
The majority of the world's production is located in Asia. Some studies suggest that by 2030, the region will control more than 80% of the global semiconductor manufacturing supply. A chip can pass through 70 international borders before it reaches its end-user, which creates the bottleneck in the half a trillion dollar global supply chain that we are experiencing today.
Citing that the American people should not faces shortages of good and services they rely upon, in February 2021, President Biden signed an Executive order calling for a 100-day review of the semiconductor supply chain. He is seeking $37 billion to accelerate R&D to drive the next generation of the critical tech that drives substantial economic, scientific and military advancement.
Likewise, the European Commission has taken similar steps to ensure further long-term sustainability and to become more self-reliant for this substantial element for the economy. Europe currently accounts for less than 10% of worldwide production, the EU is investing E20-30 billion to ensure the continent holds a 20% global market share.
Intel have announced their plans to spend $20 billion building two new chip plants in Arizona, creating a more resilient domestic supply for the U.S and its allies. However, although they will help in the long-term, the highly controlled environments required for new capacity plants will not open for two-three years.
Green IT opportunities.
At first glance, the price hikes and supply delays appear to be a yet another blow for businesses, but look closer and it provides an opportunity for companies to demonstrate their environmental CSR; greening their IT infrastructure and boosting their departmental budget in the process.
Recycling and refurbishing schemes help maximise the life of your equipment. Refurbishing end of life IT assets provides a second life to assets and is more cost-effective than buying new, delivering maximum return value for faulty or redundant IT equipment.
IT asset disposal services are regulated by the Waste Electrical and Electronic Equipment Directive. (WEEE). They form part of the circular economy to make sure no e-waste ends up in landfill. Not only are 'reuse and recycle' policies environmentally friendly, many ITAD suppliers provide a guaranteed residual payment for redundant IT equipment or mobile device recycling services. Often these are paid up front, which is always a nice boost for reduced IT budgets.
However, when recycling redundant IT assets, the importance of data destruction can be overlooked. Helping you protect company data, secure IT asset disposal with an accredited data wiping service ensures you will not run into any data security issues. Improper data erasure can result in substantial fines, the last thing any business in 2021 needs as it emerges from the pandemic. For complete peace of mind, look for an ITAD partner who provides IT asset disposal accreditation for each recycled asset. This will provide the appropriate chain of custody and ensure you remain fully complaint with UK Government NCSC standards and EU data protection laws.
How long will take the semiconductor industry to recover?
Taiwan Semiconductor Manufacturing Company (TSMC), the world's largest chip manufacturer has said that they hope to 'catch up' by June. Experts widely agree that this is highly ambitious. Whilst we hope for a greater balance this year, demand continues to rise. It's unlikely that a full recovery will occur before 2022 due to the long period it takes to expand capacity, even at an existing facility.
ITAD refurbishment offers an immediate solution to supply and budgetary constraints; it will keep businesses operating securely using upgraded devices during the shortage of brand-new assets. IT recycling is becoming commonplace, forming part of the wider company environmental and IT upgrade strategies – providing further opportunities for businesses to demonstrate their sustainable credentials.
Contact us today on 0161 777 1000 or visit https://www.tier1.com to find out how we can help you dispose of your data safely and reliably.
---
  
Resources.
The Guardian, IBM, CNBC, Fortune, The Washington Post, Garner, Deloitte Consulting.