MiFID II, or the second Marketing in Financial Instruments Directive, came into place 3rd January 2018 and affects any business that performs investment services and activities. The regulation seeks to: increase the transparency of markets; move towards more structured marketplaces; reduce costs of market data; improve best execution; and be more explicit with costs of trading and investing.
Compliance with the new regulation is essential, however, as with any new regulation, official guidelines can be complex and confusing. A MiFID II checklist is a great way of identifying the most important elements of the regulation to focus on. In our latest article, we've put together our own checklist to get you started.
Comparisons Requirements
If any of your material whether it is a report, a forecast or any other document makes comparisons at any points, you should ensure that such information is not only presented in a fair and truly representative manner, but that you have specified the sources of comparison in this material and that you have stated the facts and assumptions you have employed to make the comparisons.
Past Performance Requirements
If the documents you are dealing with reference any past performances there are rules to follow. You must be completely clear that you are referring to past performance and that it doesn't necessarily predict future results. The past performance must not be the main focus of this material, but must cover, at a minimum, the past 5 years (or as long as the past performance in question was offered). Any performance must also be dealt with according to full 12-month periods and the source of your information should be clearly stated to improve transparency. You must also explicitly state the currency you are referring to and state the possibility of fluctuations as a result of currency differences. Finally, you must also explicitly state any charges of fees involved in your calculations.
Future Performance Requirements
When dealing with the forecasts of future performance, you must be equally transparent. Be sure that your future forecasts are not simply a reflection of or based on simulated past performance, but that they are created and supported using reasonable data and information. You should also disclose any fees or charges that may impact future performance. Your predictions must also account for both negative and positive scenarios (not just taking one into account), offering a true reflection of the potential risks in the market. Additionally, you must make it clear that your predictions are not reflections of absolute truth of the future performance.
Client Communications
The new regulation will also affect the way you communicate with your clients. Alongside all requirements for actual material, you should also be sure to keep a record of all client communications so that you can easily trace back any communications. This allows you to prove your transparency and disclosure of costs and procedure.
With all this in mind, your MiFID II compliance checklist might look something like this: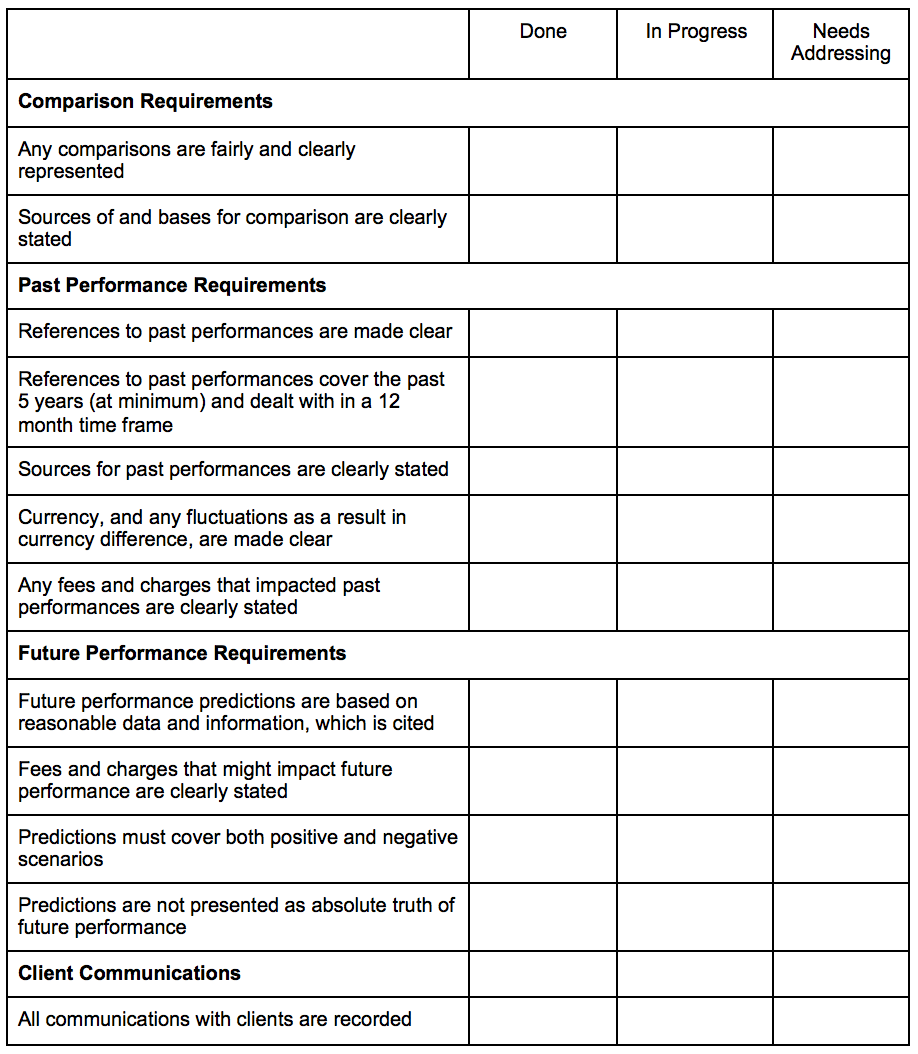 The introduction of any new regulation can be daunting, but you should see this as an opportunity to provide the best possible service to your clients, rather than as a burden. New regulations gives you the chance to update and improve business infrastructure that may have otherwise been left unchanged.
If ensuring compliance with the new regulation results in the disposal of legacy IT infrastructure, or if you have concerns or questions over how to dispose of data bearing assets securely, please do not hesitate to get in touch with EOL IT Services, the UK's most accredited IT Asset Disposal Company.
With over 25 years industry experience, tier1 are proud to be the UK's most accredited ITAD supplier. We possess the skills, accreditations and experience to handle our clients' data with the care they deserve, and to dispose of it responsibility and legally.
Contact us today on 0161 777 1000 or visit https://www.tier1.com to find out how we can help you dispose of your data safely and reliably.