The rapid digital transformation of businesses has been the dominant IT trend of recent times. It provided companies across the globe with the necessary flexibility and agility they urgently needed to remain resilient in the face of persistent disruption.
CISO's put their reservations about cloud migration and employees working from home to one side as they focused solely on mission-critical services. Cloud computing enabled business continuity and has facilitated remote work for millions of office workers over the past 18 months.
Ready or not, the pandemic accelerated the adoption of the new ways of working at unprecedented speed. Throughout 2021 and beyond, there will be further digitalisation, along with increased virtual service delivery and customer interaction. Automation of internal processes will mean greater utilisation of Desktop as a Service, (DaaS) and subscription-based, Software as a Service applications (SaaS).
Predictions state that to remain competitive in a post-pandemic world,
businesses will need to advance their digital capabilities by at least five years by 2024.
Global analysts Gartner, forecast that by the end of this year, there will have been an additional $332.9 billion spent on the permanent switch to remote practices and increased digital touchpoints.
However, the sudden digital revolution may not have been as sudden as it might first appear.  Based on their evaluation throughout the last decade, Gartner reported that a large shift towards a hybrid infrastructure was already well underway. Businesses in 2017 were spending a similar proportion of their budget on their cloud services, as they did on their on-site servers. At this time, Gartner predicted that by 2020, 90% of businesses would operate using a hybrid IT structure, years before the world had heard of COVID-19. For many companies, hybrid IT has become an inherited reality, gained not through choice. Although, those who already adopted the hybrid model by early 2020, certainly had a head start when national restrictions were announced.
What is hybrid IT?
Operating two IT environments, hybrid IT is a mix of IT infrastructures; combining an on-site data centre with public and private cloud technologies. This side-by-side structure allows organisations to keep traditional in-house services running, utilising SaaS applications, whilst preventing potential data security issues with private cloud solutions.
What are the advantages of the hybrid IT model?
The hybrid combination allows businesses to take advantage of technology advances without the need to build, run or maintain a physical infrastructure – reducing the need to invest substantial amounts of budget upfront. The responsibility for security updates, upgrades and maintenance belongs to the cloud provider; and this secure backup provides a helpful addition to any business continuity plan.
There are many strategic business advantages and new capabilities. Online connectivity means easy worldwide communication and collaboration. Automation, on-demand storage and improved agility means that a business can scale quickly, rapidly deploying new applications and new services. The improved greater business efficiencies reduce costs, whereas the flexibility of virtual working practices suits employees and boosts productivity.
There can be factors preventing an organisation from fully transitioning to the cloud. It may be necessary to retain some operational legacy systems, whilst industry regulations and data privacy laws may dictate the use of internal data centres to protect company data. Full migration to the cloud can be expensive, particularly for enterprise-level organisations looking to transform at speed. In fact, it can be cheaper to continue to run an internal data centre for large corporations. Yet, partial transition with the right management can help them enjoy the best of both worlds – maximising business efficiency and cost effectiveness.
Efficient Hybrid Digital Infrastructure Management.
A hybrid digital infrastructure bridges the gap between legacy and cloud applications, enabling faster, more efficient operations, while critical resources are protected. However, running dual IT infrastructures is not without its complexities. Information security remains critical, particularly when it comes to protecting remote teams. The cloud comes with cybersecurity threats of external attacks, insider threats and power outages. Departmental audits and controlling data also becomes more difficult with reduced visibility overall due to increased data sharing.
Companies that use multiple environments must ensure stability with efficient Hybrid Digital Infrastructure Management of services and resources for both the cloud and on-premises servers. There should be a unified security strategy to maximise the potential of the cloud, yet minimise the risk.
With a substantial increase in management and a greater need for increased security, there is added pressure on CISO, CIO and their teams, many of which are already operating with limited resources during this extended period of global recession. The difficulties experienced have needed dynamic, agile responses from industry solution providers to assist with planning, delivery and preparation for future eventualities.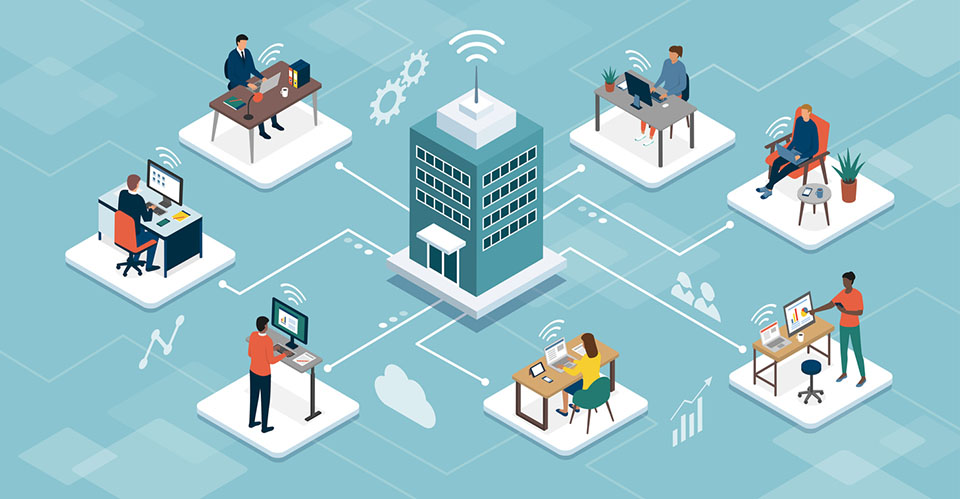 Remotely working services.
One of the biggest challenges of the hybrid model is the delivery of hugely increased administrative support to hundreds or even thousands of remote offices, potentially spread across a large geographic area.
Some IT asset disposal organisations have rapidly diversified themselves to provide services that meet the changing needs of their clients – such as facilitating and delivering support to remote teams. A reliable ITAD partner can procure, configure, image and deploy hardware directly to the employee, providing secure collection of outdated legacy equipment for environmentally friendly ITAD.
Secure, user-friendly, remote office management online portals, provide a centralised administrative hub for lifecycle and asset management, relieving stress for in-house teams, reducing administration and improving IT departmental efficiencies. The portals can be used to manage bulk upgrades or redeployments across multiple sites. They can act as a timesaving employee resource whereby requests for pre-approved assets can be made without any need for financial interaction. Equipment delivery and collection can be arranged at a time that suits their workload, creating minimal disruption. Asset tagging, PAT testing and secure on-site data erasure are also 'working from home' services now provided by IT asset disposition organisations; helping you tick a few more things off the 'to do' list. If devices cannot be redeployed, redundant IT assets can then re-enter the market, whether they are to be resold, upgraded and or recycled. This, in turn, reduces e-waste and your organisation's carbon footprint.
Updating legacy tech.
As home schools and home offices sprung up on dining tables and in spare rooms around the world, the surge in demand for laptops, tablets and mobile devices resulted in a global shortage for semi-conductor chips. This still affects IT supply chains and will do for some time, leaving remote workers struggling with legacy tech or working on their own personal devices.
Without the protection of the corporate firewall, the continued use of legacy or 'bring your own' devices is among the most common concern in today's virtual offices, leaving cloud-users vulnerable. Therefore, it is more important than ever to complete regular centrally administered assessments or outsource ITAD IT audits to ensure that operating systems, software and applications have been updated and all known vulnerabilities are patched.
In addition, the sudden economic downturn meant that CIO's and CISO's had to authorise essential investments only. Whilst the majority of organisations enabled a remote workforce in 2020, the recent State of IT Report 2021 by Spiceworks Ziff Davis (SWZD) revealed that 50% of organisations still need to make tech investments to support remote employees. A third of respondents said that COVID-19 had driven additional spending and that these related investments may halt previous long-term hardware upgrade plans; always one of the biggest IT spending cuts in any recession.
Even though budgets remain tight, by upgrading devices you would have previously classified as redundant IT equipment, you can continue your roll-out with A+ refurbished assets. This supplies remote teams with a more efficient device – maximises security, increases productivity and resolves any new equipment supply chain issues. This also highlights the importance of data destruction, and the professional removal of sensitive data from outdated hard drives.
Not only will upgrading your existing assets retain more of your new equipment budget, it will increase the lifetime value of the device itself and contribute to the circular economy – great for your CSR. IT asset disposal companies provide a cost-effective route to upgrading equipment as they will ensure your regulatory compliance with WEEE and data protection laws by providing guaranteed data wiping services. Importantly, each device will have its own documented audit trail for a true chain of custody, with certificated proof of data destruction.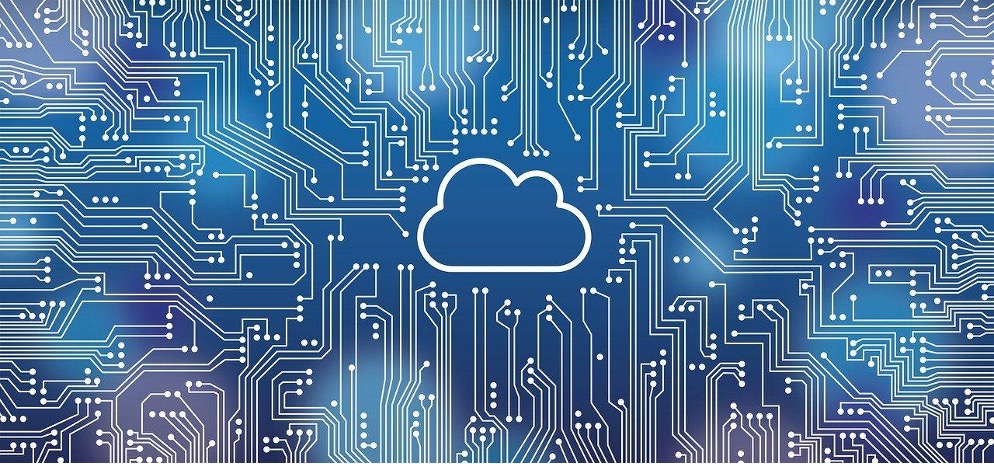 As experts report, the hybrid model is highly likely to remain for years to come. Cloud spending in 2020 totalled $270bn. It is expected to almost double to $480 by 2022. In part, propelled by the need to adapt to survive but also driven by the realisation of the cost-effectiveness and increased efficiencies the cloud delivers.
Unlike previous recessions, the cloud will play a significant role in economic recovery. Hybrid working provides the flexibility and agility to respond rapidly to changing business needs and customer trends, helping to improve business efficiencies and ultimately your organisation's bottom line.
Reliable business partnerships can alleviate pressure on internal teams. By reducing administrative tasks, such as assisting users in remote teams and facilitating end of life IT asset upgrades, your ITAD partner can assist in the delivery of a robust Hybrid Digital Infrastructure management plan – an essential strategy to maximise value, maximise your options but minimise the risks of a virtual network.
To find out more about how tier1 can support your team with our bespoke working from home services, device upgrades or IT asset disposal, contact us today on 0161 777 1000.
or visit
---
Resources.
Gartner, BMC, Spiceworks Ziff Davis (SWZD), Quostar, WEI, Sungardas, Hewlett Packard Enterprise,